JOBLESS RATE DECLINES TO 5.9%
Unemployment lessened another 0.2% in September as firms added 248,000 new workers to their payrolls. The nation hasn't seen joblessness of less than 6% since July 2008. In presenting its latest report, the Labor Department also revised summer hiring totals: the August job gain went from 142,000 to 180,000, and the July gain went from 212,000 to 243,000. The U-6 rate (underemployed & unemployed) also fell 0.2% last month to 11.8%, a 71-month low.
ISM GAUGES DIP
In September, the Institute for Supply Management's factory PMI retreated to 56.6 from the prior 59.0. Its service sector PMI also pulled back, with a reading of 58.6 compared to 59.6 in August. Analysts polled by MarketWatch had anticipated both indices descending to 58.5, but both September readings indicate strength.
PENDING HOME SALES DOWN 1.0% FOR AUGUST
For four out of the previous five months, the National Association of Realtors had reported increases in the number of Americans signing contracts to buy homes. Is this dip a hint of a cooler housing market this fall? In other real estate news, July's S&P/Case-Shiller home price index showed an overall 6.7% annualized.
CONSUMERS SPEND MORE, WITH LESS CONFIDENCE
Personal spending rose 0.5% for August, according to the Commerce. Yet the Conference Board consumer confidence index took an unexpected September slip, falling 7.4 points to 86.0.
A CHOPPY START TO THE NEW QUARTER
Volatility is definitely back: big swings characterized the market last week. The Dow fared best, losing 0.60% to settle at 17,009.69 Friday. The NASDAQ (-0.81% to 4,475.62) and S&P 500 (-0.75% to 1,967.90) saw slightly larger descents.
THIS WEEK: Earnings season begins: Family Dollar kicks things off Monday evening, and Tuesday brings Q3 results from Yum! Brands. Wednesday, the minutes from the September Federal Reserve policy meeting will be released, complementing earnings from Alcoa, Costco, Ruby Tuesday, Safeway and Monsanto. Thursday offers the latest initial jobless claims numbers, August wholesale inventories data and Q3 results from PepsiCo; additionally, a G20 meeting begins in Washington, D.C. Friday, earnings arrive from Fastenal and Infosys.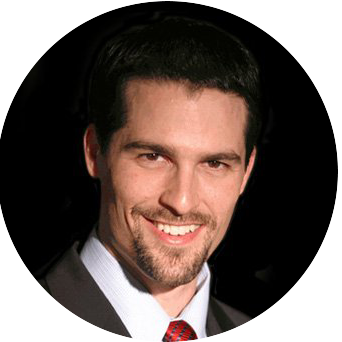 About the Independent Financial Advisor
Robert Pagliarini, PhD, CFP®, EA has helped clients across the United States manage, grow, and preserve their wealth for the past 25 years. His goal is to provide comprehensive financial, investment, and tax advice in a way that was honest and ethical. In addition, he is a CFP® Board Ambassador, one of only 50 in the country, and a real fiduciary. In his spare time, he writes personal finance books, finance articles for Forbes and develops email and video financial courses to help educate others. With decades of experience as a financial advisor, the media often calls on him for his expertise. Contact Robert today to learn more about his financial planning services.