HOUSEHOLDS BUY CAUTIOUSLY
Retail sales rose an underwhelming 0.2% in August, the Commerce Department noted Friday. Economists polled by Reuters had expected a 0.4% advance, which would have matched the July gain for the indicator. Analysts were left wondering if the subdued buying hinted at slower economic growth in the third quarter.
INTEREST RATES WEIGH ON CONSUMER SENTIMENT
September's preliminary Thomson Reuters/University of Michigan consumer sentiment index came in at 76.8, the poorest reading since April. Why did it descend so much from the final August reading of 82.1? Survey director Richard Curtin cited a "cooling housing market" and "growing concerns that higher interest rates will diminish the pace of economic growth as well as job gains."
WHOLESALE INFLATION UP 0.3% IN AUGUST
This gain in the Producer Price Index exceeded the 0.2% rise forecast by economists surveyed by Reuters. The core PPI was flat for August. Annualized wholesale inflation was running at just 1.4% last month.
DOW HAS BEST WEEK SINCE JANUARY
As fears about missile strikes on Syria eased last week, stocks rose in advance of the Federal Reserve's upcoming policy statement. The CBOE VIX fell 10.66% in five days, and the Dow climbed 3.04% during its second-best week of 2013 to settle at 15,376.06 Friday. The NASDAQ (+1.70% to 3,722.18) and S&P 500 (+1.98% to 1,687.99) also had solid weeks. While all three indices are up more than 3% so far in September, the Russell 2000 is ahead of them all (+4.26% MTD at Friday's close).
THIS WEEK: Monday brings the Federal Reserve's report on August industrial output. The August Consumer Price Index comes out Tuesday, along with September's NAHB Housing Market Index and earnings from Adobe Systems. On Wednesday, global markets will respond to an eagerly anticipated Fed policy statement and press conference; the Census Bureau provides data on August housing starts and building permits, and earnings reports arrive from FedEx, General Mills and Oracle. Thursday offers quarterly results from Rite Aid and ConAgra, August existing home sales numbers, and the latest initial jobless claims figures. The new iPhones are in stores on Friday, and that also happens to be a quadruple witching day.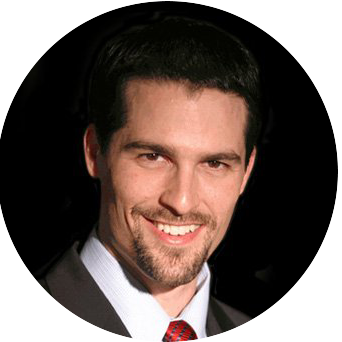 About the Independent Financial Advisor
Robert Pagliarini, PhD, CFP®, EA has helped clients across the United States manage, grow, and preserve their wealth for the past 25 years. His goal is to provide comprehensive financial, investment, and tax advice in a way that was honest and ethical. In addition, he is a CFP® Board Ambassador, one of only 50 in the country, and a real fiduciary. In his spare time, he writes personal finance books, finance articles for Forbes and develops email and video financial courses to help educate others. With decades of experience as a financial advisor, the media often calls on him for his expertise. Contact Robert today to learn more about his financial planning services.