NO SURPRISE: HOUSEHOLD SENTIMENT WANES
The initial September edition of the University of Michigan's consumer sentiment index came in last week at 85.7 – its lowest reading in a year, significantly below its final August mark of 91.9. Given the recent stock market retreat and ongoing headlines about China's economic slowdown, the closely watched indicator seemed primed for a descent – but a consensus MarketWatch forecast projected a 90.3 reading.
PRODUCER PRICES WERE UNCHANGED IN AUGUST
Wholesale inflation was absent last month, at least by the measure of the Labor Department's Producer Price Index. The flat reading in the headline PPI followed a 0.2% increase in July. Producer prices were down 0.8% across the 12 months ending in August. Annualized wholesale inflation has now been negative for seven straight months, influenced by reduced energy and fuel costs.
COULD WTI CRUDE DIP TO $20 A BARREL?
Analysts at Goldman Sachs see that possibility. On Friday, they released a note commenting that the oil market is "even more oversupplied than we had expected" and that "the potential for oil prices to fall to [levels] near $20/bbl is becoming greater as storage continues to fill." In Goldman's model scenario, the price of West Texas Intermediate crude dips to $38 in October and rises to $45 by September 2016. Oil settled at $44.63 on the NYMEX Friday, falling 3.1% for the week.
STOCKS END THE WEEK HIGHER
Some bullish sentiment crept back into the market ahead of the Federal Reserve's September policy meeting. Across four trading days, the S&P 500 gained 2.07% to a Friday close of 1,961.05. The Dow rose 0.36% to 16,433.09 while the Nasdaq moved up 1.88% to 4,822.34.
THIS WEEK: Nothing major is slated for Monday. On Tuesday, reports on August retail sales and August industrial output appear. Wednesday, the August Consumer Price Index arrives along with earnings from Cracker Barrel, FedEx, and Oracle. Thursday, investors worldwide will await the Federal Reserve's latest policy statement (a press conference follows); the day's other news items include August housing starts and building permits, new initial claims figures and quarterly results from Adobe and Rite Aid. On Friday, the Conference Board releases its August leading economic indicators index.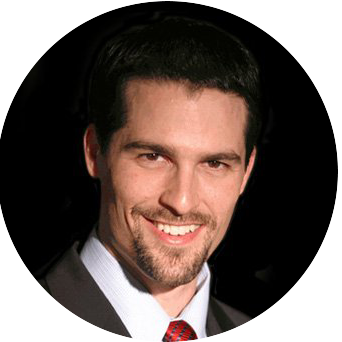 About the Independent Financial Advisor
Robert Pagliarini, PhD, CFP®, EA has helped clients across the United States manage, grow, and preserve their wealth for the past 25 years. His goal is to provide comprehensive financial, investment, and tax advice in a way that was honest and ethical. In addition, he is a CFP® Board Ambassador, one of only 50 in the country, and a real fiduciary. In his spare time, he writes personal finance books, finance articles for Forbes and develops email and video financial courses to help educate others. With decades of experience as a financial advisor, the media often calls on him for his expertise. Contact Robert today to learn more about his financial planning services.