SERVICE SECTOR SEES WEAKEST GROWTH SINCE 2010
The Institute for Supply Management's non-manufacturing purchasing manager index came in at a disappointing 51.4 in August, 4.1 points below its July level. While American service industries expanded for a 79th consecutive month, the pace of expansion was the slowest since February 2010, and the monthly drop in the ISM index was the largest recorded since November 2008.
BEIGE BOOK SHOWS LITTLE WAGE PRESSURE
If the economy is near full employment, it is not seeing the strong wage and inflation gains usually linked with that situation. The Federal Reserve's latest summation of economic activity in its 12 districts stated that wage growth was "fairly modest" with little improvement expected in the near term. While wages increased in many districts for highly skilled workers, the Fed also noted that employers had been hard-pressed to fill job vacancies in the IT, engineering, and construction fields.
OIL, GOLD PUSH HIGHER
WTI crude advanced 3.2% last week, even with a 3.7% Friday slip. Crude settled at $45.88 a barrel on the NYMEX Friday. Gold ended the week at a COMEX price of $1,334.50, up 0.6% in five days.
VOLATILITY RETURNS
Boston Fed President Eric Rosengren created some market turbulence Friday, warning that the economy could overheat if the central bank waits much longer to raise interest rates. His remarks came just a day after European Central Bank president Mario Draghi indicated a reduced possibility of further stimulus efforts for the European Union. A sharp Friday selloff sent the major indices significantly down for the week – the S&P 500 fell 2.39% to 2,127.81; the Nasdaq, 2.36% to 5,125.91; and the Dow, 2.20% to 18,085.45.
THIS WEEK: Nothing major is scheduled on Monday or Tuesday. On Wednesday, Analogic and Cracker Barrel Old Country Store announce earnings. The data stream picks up on Thursday, when investors consider August retail sales numbers, August industrial production, the August Producer Price Index, a new initial claims report, and earnings from Oracle and Progressive. On Friday, the August Consumer Price Index arrives, along with September's preliminary University of Michigan consumer sentiment index.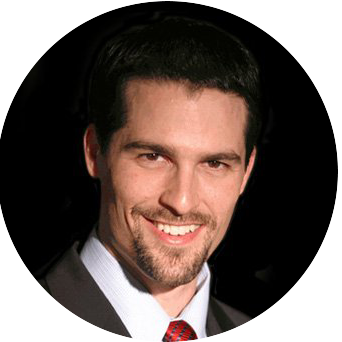 About the Independent Financial Advisor
Robert Pagliarini, PhD, CFP®, EA has helped clients across the United States manage, grow, and preserve their wealth for the past 25 years. His goal is to provide comprehensive financial, investment, and tax advice in a way that was honest and ethical. In addition, he is a CFP® Board Ambassador, one of only 50 in the country, and a real fiduciary. In his spare time, he writes personal finance books, finance articles for Forbes and develops email and video financial courses to help educate others. With decades of experience as a financial advisor, the media often calls on him for his expertise. Contact Robert today to learn more about his financial planning services.