EQUIFAX BREACH MAY IMPACT 44% of AMERICANS
Thursday evening, credit reporting agency Equifax disclosed that hackers had raided its databases this spring, accessing the personal information of up to 143 million people. Equifax believes that about 209,000 credit card numbers may have been collected in the process, plus numerous Social Security and driver's license numbers. Consumers can visit equifaxsecurity2017.com to see if they may have been affected by the breach. Equifax is offering a free year of identity theft insurance and credit monitoring for those at risk.
SERVICE SECTOR EXPANDS FASTER
At an August reading of 55.3, the Institute for Supply Management's service sector purchasing manager index was 1.4 points improved from its July mark, indicating a quicker pace of expansion for non-manufacturing firms in the eighth month of the year. Readings above 50 indicate sector growth.
DEBT CEILING RAISED, WITH December 15 Deadline
Congress passed a bill to lift the federal borrowing limit Friday, after the White House and congressional leaders agreed to extend the prior, late-September deadline. This measure approves two-and-a-half more months of funding for the federal government. A $15 billion aid package for hurricane victims was also included in the legislation.
THREATS WEIGH ON EQUITIES
Investors were worried about hurricanes and North Korea last week, and major index performance reflected those concerns. Across four days of trading, the Dow Jones Industrial Average lost 0.84% to 21,797.79. The S&P 500 retreated 0.59% to 2,461.43, while the Nasdaq Composite fell 1.13% to 6,360.19.
THIS WEEK: On Monday, nothing major is scheduled. Tuesday, Apple hosts its annual launch event. On Wednesday, the August Producer Price Index appears, plus earnings from Cracker Barrel Old Country Store. The August Consumer Price Index, the latest initial unemployment claims report, and Q3 results from Oracle attract the attention of investors Thursday. August retail sales data, a report on August industrial output, and September's preliminary University of Michigan consumer sentiment index all arrive Friday.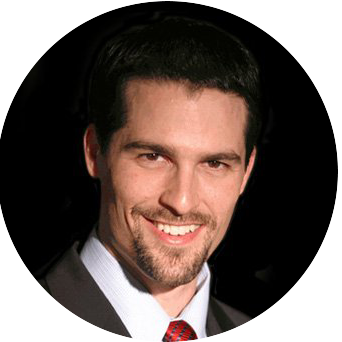 About the Independent Financial Advisor
Robert Pagliarini, PhD, CFP®, EA has helped clients across the United States manage, grow, and preserve their wealth for the past 25 years. His goal is to provide comprehensive financial, investment, and tax advice in a way that was honest and ethical. In addition, he is a CFP® Board Ambassador, one of only 50 in the country, and a real fiduciary. In his spare time, he writes personal finance books, finance articles for Forbes and develops email and video financial courses to help educate others. With decades of experience as a financial advisor, the media often calls on him for his expertise. Contact Robert today to learn more about his financial planning services.