BENEATH THE SURFACE, A DISQUIETING JOBS REPORT
In August, the U.S. unemployment rate declined to 7.3% with the economy adding 169,000 jobs. Not bad, but details in the Labor Department's latest report also raised caution flags: the jobless rate fell only because more people gave up the hunt for work, as the labor force participation rate of 63.2% was the poorest in 35 years. June and July hiring was revised downward, with just 104,000 new jobs in July (the weakest hiring in 13 months) and just 148,000 per month from June through August, compared to 184,000 per month in the preceding 12 months. Will the Federal Reserve postpone tapering after jobs data like this?
FURTHER FACTORY & SERVICE SECTOR GROWTH
Both of the Institute for Supply Management's August purchasing manager indexes showed robust sector expansion. The August non-manufacturing PMI surged 2.6% to 58.6; analysts polled by MarketWatch forecast it to dip 1.0% to 55.0. As for the Institute's factory-sector PMI, it rose another 0.3% in August to 55.7.
NEW BEIGE BOOK: LARGELY "MODERATE" EXPANSION
In its latest anecdotal survey of economic conditions, that very adjective was used to characterize growth in three-quarters of Federal Reserve districts. In the big picture, the Beige Book noted solid auto and home buying that fostered an increase in consumer spending, but also "weakened" lending.
AT LAST, A WINNING WEEK
The Dow snapped a 4-week losing streak by advancing 0.76% during September 3-6.  It settled Friday at 14,922.50, and its weekly gain was bettered by both the NASDAQ (+1.95% to 3,660.01) and the S&P 500 (+1.36% to 1,655.17). In after-hours trading Friday, the yield on the 10-year Treasury topped 3% for the first time since 2011.
THIS WEEK: On Monday, Congress returns from its summer recess to consider a strike on Syria; Hovnanian and Pep Boys present Q2 results. Apple holds a "special event" Tuesday, likely unveiling new products. Men's Wearhouse announces Q2 results on Wednesday, and the Census Bureau presents data on July wholesale inventories. Besides a new report on initial jobless claims, Thursday also offers earnings from Lululemon, Ulta Salon and Kroger. Friday brings a wave of data from Washington – the August Producer Price Index, August retail sales numbers and July business inventories – and the preliminary September consumer sentiment index from the University of Michigan.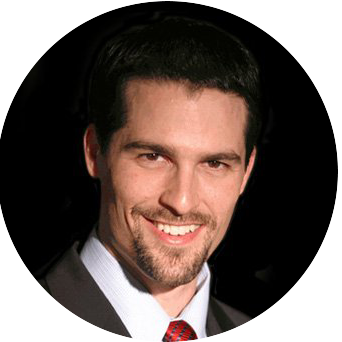 About the Independent Financial Advisor
Robert Pagliarini, PhD, CFP®, EA has helped clients across the United States manage, grow, and preserve their wealth for the past 25 years. His goal is to provide comprehensive financial, investment, and tax advice in a way that was honest and ethical. In addition, he is a CFP® Board Ambassador, one of only 50 in the country, and a real fiduciary. In his spare time, he writes personal finance books, finance articles for Forbes and develops email and video financial courses to help educate others. With decades of experience as a financial advisor, the media often calls on him for his expertise. Contact Robert today to learn more about his financial planning services.