Q2 GDP REVISED UP, CONSUMERS SPEND A BIT MORE
Personal spending and personal incomes each rose 0.1% in July, the Commerce Department stated Friday. The tiny household spending advance fell short of the 0.3% increase forecast by economists polled by Bloomberg. In better news, the Commerce Department adjusted its estimate of Q2 GDP to 2.5% last week, much better than its original 1.7% assessment.
A MIXED PICTURE OF CONSUMER CONFIDENCE
The Conference Board's August consumer confidence index unexpectedly rose half a point to 81.5 this month (although the survey data was compiled prior to the chemical attack against civilians in Syria). In contrast, the final August consumer sentiment index from the University of Michigan came in at 82.1, a 4-month low.
PENDING HOME SALES, HOME PRICE GAINS MODERATE
July saw a 1.3% decline in housing contract activity, according to the National Association of Realtors. The June edition of the S&P/Case-Shiller Home Price Index recorded a 12.1% overall annualized increase in home values and a 0.9% overall monthly rise in prices (the smallest monthly gain since November).
HARD GOODS ORDERS DIP 7.3% FOR JULY
Economists did not see this coming. The Commerce Department announced the biggest one-month descent in the indicator in a year last week, with core durables (minus defense and airplane orders) slipping 3.3%.
GOLD & OIL PRICES SURGE, STOCKS SLIP
With U.S. military intervention in Syria appearing close at hand, NYMEX crude ended the week up at $107.65, going +2.24% for August. Gold settled at $1,396.10 Friday; it entered a bull market once again, rising 5.26% on the month. Stocks declined: the Dow went -1.33% on the week to close at 14,810.31 Friday, and the NASDAQ (-1.86% to 3,589.87) and S&P 500 (-1.84% to 1,632.97) followed suit.
THIS WEEK: Monday is Labor Day; U.S. financial markets are closed. The August ISM manufacturing index comes out Tuesday, as well as earnings from H&R Block. Wednesday sees the release of a new Federal Reserve Beige Book and Q2 results from Dollar General. Thursday brings the latest round of initial jobless claims, a new ADP employment report and Challenger job-cut report, the July factory orders report and the ISM non-manufacturing index for August; a two-day G20 summit also begins. Friday, the Labor Department issues unemployment figures for August and Smithfield Foods and Mattress Firm announce earnings.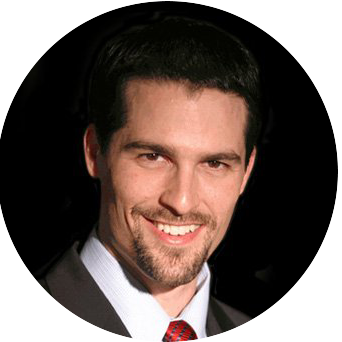 About the Independent Financial Advisor
Robert Pagliarini, PhD, CFP®, EA has helped clients across the United States manage, grow, and preserve their wealth for the past 25 years. His goal is to provide comprehensive financial, investment, and tax advice in a way that was honest and ethical. In addition, he is a CFP® Board Ambassador, one of only 50 in the country, and a real fiduciary. In his spare time, he writes personal finance books, finance articles for Forbes and develops email and video financial courses to help educate others. With decades of experience as a financial advisor, the media often calls on him for his expertise. Contact Robert today to learn more about his financial planning services.