CONSUMER PRICES RISE 0.2% IN JULY
That was exactly the increase that analysts surveyed by Briefing.com expected, and it was a relief after the 0.5% rise in the Consumer Price Index for June. As for July's Producer Price Index, it was flat – a welcome contrast to June's 0.8% jump.
RETAIL SALES IMPROVE
July didn't see as much car and truck buying as in spring, so the gain was 0.2% compared to 0.5% in May and 0.6% in June. The impressive news was the 0.5% rise in core retail sales (excluding auto, gas and construction purchases). That particular indicator hadn't been so positive since December.
HOUSEHOLD SENTIMENT SLIPS
Analysts polled by Briefing.com expected August's preliminary University of Michigan consumer sentiment index to be unchanged from the final July reading of 85.1. Instead, it dropped to 80.0 – a 4-month low.   

RESIDENTIAL CONSTRUCTION INCREASES
Housing starts were up 5.9% in July, according to the Commerce Department; building permits rose 2.7% last month. Both increases were in line with the estimates of analysts surveyed by Reuters.  

A 2-WEEK LOSING STREAK ON THE STREET
Shares fell during a week in which 10-year Treasury yields hit a 2-year peak of 2.86%. The S&P 500 (-2.10% to 1,655.83), Dow (-2.23% to 15,081.47) and NASDAQ (-1.57% to 3,602.78) all pulled back. The Dow suffered its poorest week of 2013.
THIS WEEK: Urban Outfitters announces Q2 results on Monday. Tuesday, Dick's Sporting Goods, Medtronic, BHP Billiton, Home Depot, Best Buy, TJX, Barnes & Noble, JCPenney, Saks, Analog Devices and La-Z- Boy come out with earnings. Wednesday, the July 31 FOMC minutes will be released, and NAR comes out with July existing home sales numbers; earnings arrive from Target, JM Smucker, Lowe's, Staples, American Eagle, Toll Brothers, Hewlett-Packard and L Brands. Thursday, we get a new FHFA Housing Price Index, the Conference Board's July index of leading indicators, new initial jobless claims figures, and earnings from Abercrombie & Fitch, Gold Fields, Hormel Foods, Dollar Tree, Gamestop, Sears, Autodesk, Gap, Marvell, Ross Stores, Aeropostale and Pandora. On Friday, quarterly results from Foot Locker and Ann complement July new home sales figures.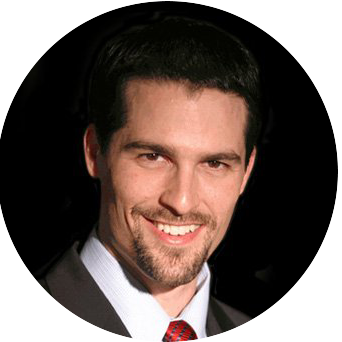 About the Independent Financial Advisor
Robert Pagliarini, PhD, CFP®, EA has helped clients across the United States manage, grow, and preserve their wealth for the past 25 years. His goal is to provide comprehensive financial, investment, and tax advice in a way that was honest and ethical. In addition, he is a CFP® Board Ambassador, one of only 50 in the country, and a real fiduciary. In his spare time, he writes personal finance books, finance articles for Forbes and develops email and video financial courses to help educate others. With decades of experience as a financial advisor, the media often calls on him for his expertise. Contact Robert today to learn more about his financial planning services.