GAINS IN HOME BUYING & HOUSING STARTS
June brought a 1.1% rise in existing home sales. Analysts, polled by the Wall Street Journal, had forecast a 0.7% decline. In its new report, the National Association of Realtors said 33% of June sales involved first-time buyers, which was a 4-year peak. New Department of Commerce data showed housing starts up 4.8% last month.
SOME EARLY EARNINGS SEASON NUMBERS
According to the latest Zacks Earnings Trend report, 68.9% of 103 S&P 500 companies reporting so far this season have beaten estimates and 56.3% have topped revenue projections. Zacks now forecasts a 3.6% year-over-year decline in earnings for S&P member firms, better than its 6.2% appraisal of two weeks ago.
A DOWN WEEK FOR OIL & GOLD FUTURES
Wrapping up the week at a NYMEX price of $44.19, WTI crude slipped 3.8% across the five trading days ending Friday. Gold futures gave back 0.3% last week on the COMEX, settling Friday at $1,323.40.
AGING BULL SHOWS CONTINUED STRENGTH
All three U.S. benchmarks posted gains last week. During July 18-22, the S&P 500 rose 0.61% to 2,175.03; the Nasdaq Composite, 1.40% to 5,100.16; and the Dow Jones Industrial Average, 0.29% to 18,570.85.
THIS WEEK: On Monday, Celanese, CoreLogic, Express Scripts, Gilead Sciences, Kimberly-Clark, Smith Micro, Sprint, and Texas Instruments announce earnings. June new home sales data, July's Conference Board consumer confidence index, and May's Case-Shiller home price index arrive Tuesday, plus earnings from 3M, Ally Financial, Ameriprise Financial, Anadarko Petroleum, Apple, Avery Dennison, Caterpillar, Chubb, Citrix, Eli Lilly, Freeport-McMoRan, JetBlue, McDonald's, Panera, Sirius XM, Twitter, U.S. Steel, Valero Energy, and Verizon. Wednesday, a Federal Reserve policy meeting wraps up; Wall Street also considers June pending home sales and capital goods orders and earnings from Altria, Amgen, Anthem, Boeing, Coca-Cola, Comcast, Dr. Pepper Snapple, Exelon, Facebook, Garmin, GlaxoSmithKline, Goodyear, GoPro, Hilton, Ingersoll-Rand, Marriott, NextEra Energy, Noble Corp., Northrop Grumman, Owens Corning, Public Storage, Ryder, Six Flags, T-Mobile, and Waste Management. Thursday's earnings parade includes Aflac, Alphabet, Amazon, Bristol-Myers Squibb, Celgene, ConocoPhillips, Dow Chemical, Edison International, Expedia, Hershey, Marathon Petroleum, MasterCard, Raytheon, and Virgin America. Friday offers the first Q2 GDP estimate, July's final University of Michigan consumer sentiment index, and earnings from Chevron, ExxonMobil, Phillips 66, Spirit Airlines, UPS, and Xerox.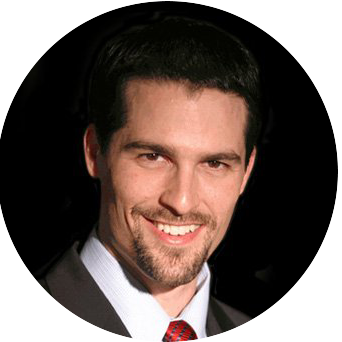 About the Independent Financial Advisor
Robert Pagliarini, PhD, CFP®, EA has helped clients across the United States manage, grow, and preserve their wealth for the past 25 years. His goal is to provide comprehensive financial, investment, and tax advice in a way that was honest and ethical. In addition, he is a CFP® Board Ambassador, one of only 50 in the country, and a real fiduciary. In his spare time, he writes personal finance books, finance articles for Forbes and develops email and video financial courses to help educate others. With decades of experience as a financial advisor, the media often calls on him for his expertise. Contact Robert today to learn more about his financial planning services.