DOW TOPS 17,000 AFTER TERRIFIC JOBS REPORT
America's jobless rate is fast approaching the Federal Reserve's 6% target. Thanks to employers adding 288,000 new hires, unemployment dropped 0.2% to 6.1% in June. The U-6 rate (unemployed + underemployed) declined to 12.1%, a low unseen since October 2008; from June 2013 to June 2014, the number of Americans out of work for more than six months shrank by 1.2 million. The news helped inspire a rally: at the closing bell Friday, the Dow settled at a new all-time high of 17,068.26.
ISM INDICES SINK SLIGHTLY  
The Institute for Supply Management's latest factory sector and service sector PMIs didn't quite meet expectations, but they were still well above 50 (the demarcation between sector growth and contraction). ISM's manufacturing PMI came in at 55.3 for June, ticking down 0.1 points from May; its non-manufacturing PMI had a June reading of 56.0 compared to May's 56.3 mark. Economists polled by MarketWatch had forecast June's ISM factory PMI to hit 55.7 and expected no change in its service sector PMI. Factory orders also decreased in May, as the Federal Reserve reported an 0.5% retreat following the 0.8% rise in April.
PENDING HOME SALES JUMP 6.1%
The May gain was the greatest monthly improvement noted by the National Association of Realtors since April 2010 (when the first-time buyer tax credit was set to expire). Analysts polled by Bloomberg believed May would bring a gain of 1.5%.
NEW QUARTER, NEW GAINS
With a 2.00% rise across four trading days to 4,485.92, the Nasdaq set the pace for the big three U.S. indices last week. The Dow gained 1.28% on its way to Friday's record close, and the S&P 500 added 1.25% during the week to settle at 1,985.44 on July 3
THIS WEEK: No economic reports or earnings releases are scheduled for Monday, but results from Alcoa and The Container Store kick off the Q2 earnings season on Tuesday. Minutes from the June Fed policy meeting arrive Wednesday. Thursday, earnings from Progressive and Family Dollar complement the latest initial claims numbers and the Census Bureau's report on May wholesale inventories. Friday brings Q2 results from Fastenal and Wells Fargo.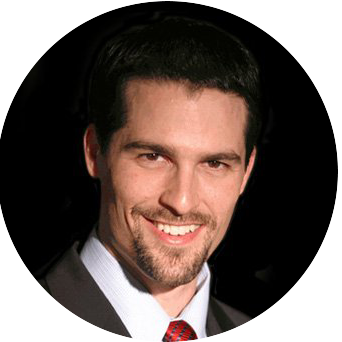 About the Independent Financial Advisor
Robert Pagliarini, PhD, CFP®, EA has helped clients across the United States manage, grow, and preserve their wealth for the past 25 years. His goal is to provide comprehensive financial, investment, and tax advice in a way that was honest and ethical. In addition, he is a CFP® Board Ambassador, one of only 50 in the country, and a real fiduciary. In his spare time, he writes personal finance books, finance articles for Forbes and develops email and video financial courses to help educate others. With decades of experience as a financial advisor, the media often calls on him for his expertise. Contact Robert today to learn more about his financial planning services.