CONSUMER SPENDING INCREASES 0.9%
This May gain represents quite a change from the mere 0.1% improvement recorded by the Commerce Department for April. It appears households have started to spend some of the money they saved on fuel and energy costs this winter. Consumer incomes rose 0.5% in May, replicating their April advance.
HOUSEHOLDS FEEL MORE OPTIMISTIC
The University of Michigan announced a final June reading of 96.1 for its consumer sentiment index – its highest mark since January. Analysts polled by Briefing.com had expected no change from the final May reading of 94.6.
HOUSING MARKET LEAVES DOLDRUMS BEHIND
A 2.2% increase in May took new home buying to a level unseen since February 2008: an annualized pace of 546,000 units. Moreover, the Census Bureau reported a 19.5% year-over-year gain for new home purchases. Existing home sales rose 5.1% in May according to the National Association of Realtors, nearing a 6-year peak.
SILVER LINING IN DURABLE GOODS, Q1 GDP NUMBERS
America's economy shrank 0.2% in Q1 according to the final estimate of the federal government, but that was an improvement from the 0.7% setback previously announced. Census Bureau data showed hard goods orders down 1.8% in May, but they were actually up 0.5% last month with transportation orders factored out.
5-DAY LOSSES FOR THE 3 MAJOR INDICES
The impasse between Greece and its creditors weighed on global equity markets last week, including ours. Across five trading days, the Dow gave back 0.38% to settle Friday at 17,947.02. The Nasdaq lost 0.71% on the week to a Friday settlement of 5,080.51 while the S&P 500 slipped 0.40% to wrap the week at 2,101.61.
THIS WEEK: Monday, the NAR offers its May pending home sales index and Paychex reports Q2 results. Tuesday sees the release of the Conference Board's June consumer confidence index, April's S&P Case/Shiller home price index and earnings from ConAgra Foods. The third quarter kicks off Wednesday with the arrival of ISM's June factory PMI, the June Challenger job cuts report, ADP's June employment change report and earnings from Constellation Brands and General Mills. As the federal government observes the July 4 holiday on Friday, the Labor Department's June jobs report will appear on Thursday along with the latest initial jobless claims numbers and the Commerce Department's report on May factory orders. Wall Street will be closed for business on Friday.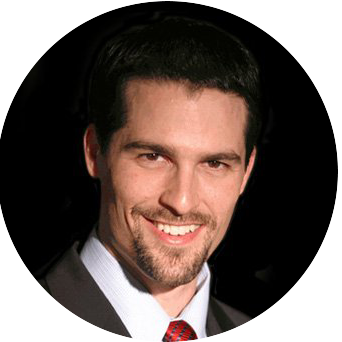 About the Independent Financial Advisor
Robert Pagliarini, PhD, CFP®, EA has helped clients across the United States manage, grow, and preserve their wealth for the past 25 years. His goal is to provide comprehensive financial, investment, and tax advice in a way that was honest and ethical. In addition, he is a CFP® Board Ambassador, one of only 50 in the country, and a real fiduciary. In his spare time, he writes personal finance books, finance articles for Forbes and develops email and video financial courses to help educate others. With decades of experience as a financial advisor, the media often calls on him for his expertise. Contact Robert today to learn more about his financial planning services.