NO LETUP IN HIRING IN MAY
Last Thursday, the International Monetary Fund took the unusual step of offering the Federal Reserve some advice – it urged the central bank not to raise interest rates until 2016. Given the large hiring gains this spring, the Fed may choose to ignore that recommendation. U.S. employers added 280,000 new workers last month; since the labor force participation rate slightly increased, the jobless rate ticked up to 5.5% in May with the broader U-6 rate (unemployed+ underemployed) remaining at 10.8%. According to Labor Department data, 120,000 of the new jobs were in the leisure & hospitality and service industry sectors, but there were also 47,000 hires in the health care sector.
CONSUMER SPENDING WAS FLAT IN APRIL

This news was a disappointment after the 0.5% advance the Commerce Department measured for March. Consumer incomes, however, improved 0.4% in April; in March, there was no gain.
 ISM: SERVICES PMI SLIPS, FACTORY PMI RISES
Falling 2.1 points to 55.7 in May, the Institute for Supply Management's services sector PMI came in below the 57.0 reading projected by economists polled by MarketWatch. ISM's manufacturing PMI rose 1.3 points in May to 52.8, beating the MarketWatch consensus forecast by a full point.
A RETREAT ON WALL STREET
The first trading week of June saw the S&P 500 slip 0.69% across five days to 2,092.83. From June 1-5, the Nasdaq lost just 0.03% to 5,068.46 while the Dow declined 0.90% to 17,849.46. Oil slumped 1.9% – its first down week in three months – to a settlement of $59.13 on the NYMEX Friday. COMEX gold gave back 1.8% for the week, closing Friday at $1,168.00 an ounce.
THIS WEEK: On Monday, Sears Holdings, H&R Block, Dave & Buster's and Casey's General Stores present earnings and Apple kicks off its worldwide developer conference. Tuesday offers earnings from Lululemon Athletica, Converse, Pep Boys, Hovnanian, Burlington Stores and Quiksilver and a Commerce Department report on April wholesale inventories. Krispy Kreme and Men's Wearhouse announce earnings Wednesday. On Thursday, the Commerce Department releases May retail sales numbers; the latest initial jobless claims report also arrives, plus earnings from Restoration Hardware and Korn/Ferry. Friday, May's Producer Price Index and the initial June University of Michigan consumer sentiment index appear.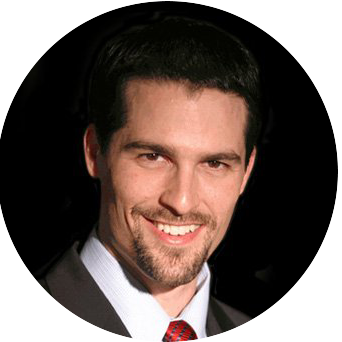 About the Independent Financial Advisor
Robert Pagliarini, PhD, CFP®, EA has helped clients across the United States manage, grow, and preserve their wealth for the past 25 years. His goal is to provide comprehensive financial, investment, and tax advice in a way that was honest and ethical. In addition, he is a CFP® Board Ambassador, one of only 50 in the country, and a real fiduciary. In his spare time, he writes personal finance books, finance articles for Forbes and develops email and video financial courses to help educate others. With decades of experience as a financial advisor, the media often calls on him for his expertise. Contact Robert today to learn more about his financial planning services.