RETAIL SALES WERE FLAT IN APRIL
Analysts surveyed by MarketWatch had forecast only a 0.1% advance, so this news was no shock. Still, it was disappointing after the (revised) 1.1% gain noted by the Commerce Department for March. The year-over-year improvement in the pace of retail sales was just 0.9%; last August, it reached 5.0%. Core retail sales (minus car and truck buying and fuel purchases) only increased 0.1% last month.
CONSUMER SENTIMENT DIPS
The decline in the preliminary May University of Michigan consumer sentiment index defied expectations. At 88.6, the index fell 7.3 points from its final April mark. A consensus forecast of analysts contacted by Reuters projected a 96.0 reading.
PRODUCER PRICES & INDUSTRIAL OUTPUT RETREAT
The Producer Price Index is still showing the impact of cheaper energy costs – it fell 0.4% in April after rising 0.2% a month earlier. According to the Federal Reserve, industrial production declined 0.3% in April, the same as in March.
STOCKS & OIL CLIMB
Light sweet crude settled at $59.69 on the NYMEX Friday, advancing for a ninth straight week – its longest weekly winning streak since 1983. As a Thursday rally offset losses from previous trading days, the Dow advanced 0.45% for the week to 18,272.56. The Nasdaq Composite rose 0.89% last week to 5,048.29, the S&P 500 0.31% to 2,122.73.
THIS WEEK: Urban Outfitters and Take-Two Interactive issue quarterly results Monday. On Tuesday, earnings arrive from Walmart, Dick's Sporting Goods, TJX, Home Depot, Red Robin, and Etsy along with data on April housing starts and groundbreaking. Minutes from April's Federal Reserve policy meeting appear Wednesday, plus earnings from American Eagle Outfitters, Hormel, L Brands, Target, Lowe's, NetApp, Salesforce.com, Staples and Williams-Sonoma. Thursday, Wall Street reviews April existing home sales, new initial claims numbers, April leading indicators from the Conference Board and earnings from Aeropostale, Advance Auto Parts, America's Car-Mart, Best Buy, Booz Allen Hamilton, Intuit, Dollar Tree, The Fresh Market, Gap, Hewlett-Packard, Lions Gate Entertainment, Ross Stores, Toro and Stein Mart. Friday, Fed chair Janet Yellen speaks in Rhode Island on the outlook for the U.S. economy; in addition, April's CPI appears plus earnings from Foot Locker, Ann, Deere & Co. and Campbell Soup.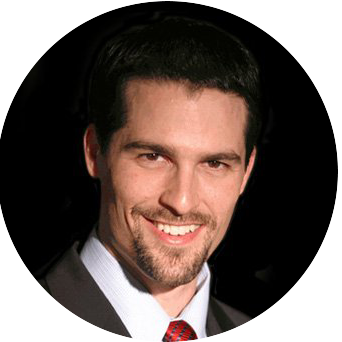 About the Independent Financial Advisor
Robert Pagliarini, PhD, CFP®, EA has helped clients across the United States manage, grow, and preserve their wealth for the past 25 years. His goal is to provide comprehensive financial, investment, and tax advice in a way that was honest and ethical. In addition, he is a CFP® Board Ambassador, one of only 50 in the country, and a real fiduciary. In his spare time, he writes personal finance books, finance articles for Forbes and develops email and video financial courses to help educate others. With decades of experience as a financial advisor, the media often calls on him for his expertise. Contact Robert today to learn more about his financial planning services.