HOW IS THIS EARNINGS SEASON TURNING OUT?
At the closing bell on May 10, 90% of S&P 500 firms had reported quarterly results. According to Reuters, 67% of them have surpassed earnings forecasts and 24% have fallen short of projections. Should the remaining 50 components report results matching estimates, earnings will be up 5.3% on last year. Sales gains are another story: just 46% of companies reporting so far have beaten their revenue forecasts.
FED RAMPS UP ITS FINANCIAL SCRUTINY
Federal Reserve chairman Ben Bernanke said Friday that the central bank was now keeping close tabs on the "shadow banking" sector that bred the toxic assets associated with the last credit crisis. At the Chicago Fed's banking conference, he noted that "careful monitoring for signs of emerging vulnerabilities" constituted "probably our best defense against complacency during extended periods of calm". In widening its oversight, the Fed is also watching asset markets, consumers and businesses for signs of systemic risk in addition to banks.
OIL MOVES HIGHER, GOLD LOSES GROUND
COMEX gold retreated 1.76% last week, and that was mirrored by silver's 1.25% weekly loss; the dollar gained 1.25% across five days. NYMEX crude rose 0.45% for the week. At Friday's close, oil settled at $96.04 and gold at $1,443.30.
ANOTHER WEEK OF GAINS, MORE ALL-TIME HIGHS
The Dow went +0.97% last week to close at 15,118.49 Friday – a record high. The S&P 500 gained 1.19% last week to settle at another all-time peak of 1,633.70 Friday. After a 1.72% weekly gain, the NASDAQ ended Friday's trading session at 3,436.58.
THIS WEEK: The Commerce Department issues its April retail sales report Monday, and Anglogold Ashanti and Take Two Interactive announce Q1 results. Nothing major is scheduled for Tuesday. Wednesday, the April PPI comes out plus the May NAHB housing index and data on April industrial output; earnings from Macy's, Cisco and Deere & Co. also appear. Thursday, April's CPI arrives along with the latest initial claims figures, data on April housing starts and building permits, and a wave of earnings mostly from major retailers (Kohl's, Wal-Mart, Nordstrom, JCPenney, Autodesk, Marvell Tech and Applied Materials). Friday brings the preliminary May consumer sentiment index from the University of Michigan and the Conference Board's April leading indicators index.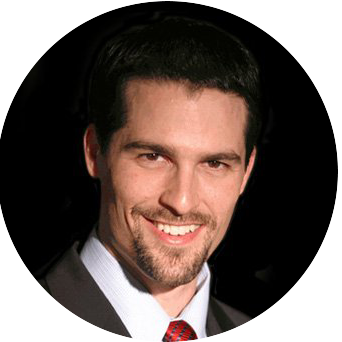 About the Independent Financial Advisor
Robert Pagliarini, PhD, CFP®, EA has helped clients across the United States manage, grow, and preserve their wealth for the past 25 years. His goal is to provide comprehensive financial, investment, and tax advice in a way that was honest and ethical. In addition, he is a CFP® Board Ambassador, one of only 50 in the country, and a real fiduciary. In his spare time, he writes personal finance books, finance articles for Forbes and develops email and video financial courses to help educate others. With decades of experience as a financial advisor, the media often calls on him for his expertise. Contact Robert today to learn more about his financial planning services.