CONSUMER OPTIMISM INCREASES
At a final April mark of 84.1, the University of Michigan's consumer sentiment index hit a 9-month high. It climbed 4.1 points above the final March reading. The survey's sub-index of current economic conditions came in at a 7-year high of 98.7.
HOME SALES TAIL OFF
While the National Association of Realtors announced only a 0.2% retreat in existing home sales for March, the Census Bureau noted a 14.5% plunge in new home sales on the month. Shrinking inventory, rising mortgage rates and less groundbreaking have helped cool the housing market. Existing home sales have increased in only one month out of the last eight.
RISING DEMAND FOR BIG-TICKET ITEMS
Hard goods orders were up 2.6% in March, the Census Bureau announced; this was on the heels of a 2.1% rise in February. Minus transportation orders, the gain was still 2.0%. Analysts polled by Briefing.com had forecast merely a 2.0% improvement in the headline number.
UKRAINE TENSIONS WEIGH ON STOCKS
Standard & Poor's cut Russia's debt rating to BBB- on Friday. As investors weren't terribly thrilled by earnings last week to begin with, minor weekly declines came for the Dow (0.28% to 16,361.46), Nasdaq (0.49% to 4,075.56) and S&P 500 (0.08% to 1,863.40).
THIS WEEK: Monday brings earnings from Buffalo Wild Wings, HealthSouth, Denny's and Herbalife along with NAR's report on March pending home sales. On Tuesday, the latest Conference Board consumer confidence index arrives, plus the February S&P/Case-Shiller home price index and quarterly results from eBay, Valero Energy, MGM Resorts, Hertz, Marriott, Merck, Sprint, Twitter, U.S. Steel and Archer-Daniels-Midland and Deutsche Bank. The Federal Reserve makes a policy statement Wednesday; before that, Wall Street gets the March ADP employment report, the first estimate of Q1 GDP from the BEA and earnings from Coca-Cola, First Solar, GlaxoSmithKline, Royal Dutch Shell, Western Digital, Yelp, Zillow, Barrick Gold, Thomson Reuters and Time Warner. Thursday, Fed chair Janet Yellen speaks in Washington, the ISM April factory PMI and March personal spending report appear, new initial claims numbers are out, and Clorox, Cigna, Viacom, ConocoPhillips, Domino's, Kraft Foods, Expedia, Exxon Mobil, Fluor, Kellogg and LinkedIn post earnings. Friday, the April jobs report and March factory orders report arrive from Washington and China's official April service sector PMI appears.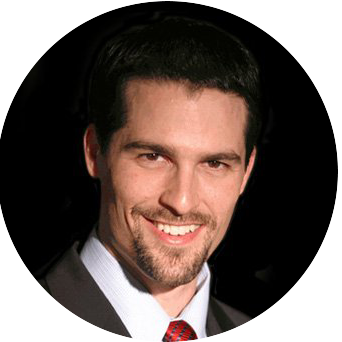 About the Independent Financial Advisor
Robert Pagliarini, PhD, CFP®, EA has helped clients across the United States manage, grow, and preserve their wealth for the past 25 years. His goal is to provide comprehensive financial, investment, and tax advice in a way that was honest and ethical. In addition, he is a CFP® Board Ambassador, one of only 50 in the country, and a real fiduciary. In his spare time, he writes personal finance books, finance articles for Forbes and develops email and video financial courses to help educate others. With decades of experience as a financial advisor, the media often calls on him for his expertise. Contact Robert today to learn more about his financial planning services.