INFLATION DECLINES
Consumer prices retreated 0.2% in March as fuel costs fell, a sea change from the 0.7% rise in the Consumer Price Index seen in February. (Labor Department data did show a 0.1% rise in core CPI.) Annualized consumer inflation was at 1.5% in March, down half a percent in a month. Year-over-year inflation hasn't been so mild since July, and that is reassuring news for the Federal Reserve.
SURPRISE DIP FOR LEADING INDICATORS
After six straight months of advances, the Conference Board's index of leading indicators unexpectedly retreated 0.1% for March. It had risen 0.5% across January and February. As for anecdotal evidence of the economy's health, the latest Fed Beige Book noted "moderate" expansion, adding that household spending "grew modestly" even with the payroll tax hike and higher gas prices.
HOUSING STARTS UP 7.0% IN MARCH
The Commerce Department noted that they reached a 1.04 million annual rate last month, a pace last seen in June 2008. While single-family projects dipped 4.8% in March, apartment starts jumped 31.0% to their highest level since January 2006.
VOLATILITY KEEPS STOCKS IN CHECK
The CBOE VIX rose 24.13% last week, and the DJIA (-2.14% to 14,547.51), NASDAQ (-2.70% to 3,206.06) and S&P 500 (-2.11% to 1,555.25) basically gave back the gains realized from April 8-12. NYMEX crude lost 3.1% last week to settle Friday at $88.01; COMEX gold fell another 7.1% last week to $1,395.60 at Friday's close.
THIS WEEK: Monday brings earnings from Netflix, Caterpillar, Halliburton, Hasbro, Zions Bancorp, STMicro and Texas Instruments, and the NAR presents a new existing home sales report. Tuesday, the Census Bureau provides data on March new home sales, the latest FHFA housing index appears, and Discover Financial, Panera Bread, Delta Airlines, United Tech, DuPont, Travelers, Amgen, Apple, AT&T, Broadcom, Cree and Yum! Brands announce earnings. Wednesday, the Commerce Department reports on March durable goods orders; Credit Suisse, Akamai, GlaxoSmithKline, Barclays, Boeing, Ford, Eli Lilly, P&G, Sprint Nextel, Qualcomm, Aflac, Cabot Oil & Gas and Zynga are out with earnings. Starbucks, Coinstar, ExxonMobil, 3M, ConocoPhillips, Altria, AstraZeneca, Bristol-Myers, UPS, Altera, Baidu and Expedia report quarterly results Thursday; new weekly jobless claims figures also appear. The BEA publishes its first estimate of Q1 GDP Friday, which is also when the final April University of Michigan consumer sentiment survey arrives; complementing those releases, DR Horton, Honda and Chevron announce earnings.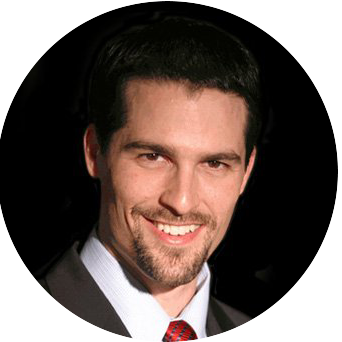 About the Independent Financial Advisor
Robert Pagliarini, PhD, CFP®, EA has helped clients across the United States manage, grow, and preserve their wealth for the past 25 years. His goal is to provide comprehensive financial, investment, and tax advice in a way that was honest and ethical. In addition, he is a CFP® Board Ambassador, one of only 50 in the country, and a real fiduciary. In his spare time, he writes personal finance books, finance articles for Forbes and develops email and video financial courses to help educate others. With decades of experience as a financial advisor, the media often calls on him for his expertise. Contact Robert today to learn more about his financial planning services.