HOW WEAK WAS FIRST-QUARTER GROWTH?
Economists have reason to wonder given the latest retail sales, industrial output, and inflation figures. Overall retail purchases fell 0.3% in March, though they rose 0.2% minus auto buying; analysts polled by MarketWatch expected a 0.1% gain for the headline number and a 0.5% gain for the core number. Industrial production slipped 0.6% in March, matching the retreat in February. The Consumer Price Index rose only 0.1% last month while the Producer Price Index declined 0.1%.
CONSUMERS A BIT LESS UPBEAT
The preliminary April consumer sentiment index from the University of Michigan came in at 89.7 last week, down from 91.0 at the end of March. A year ago, the index stood at 95.9.
CHEAPEST MORTGAGES IN NEARLY 3 YEARS
Freddie Mac's April 14 Primary Mortgage Market Survey found the average interest rate on a 30-year home loan at 3.58%, a low unseen since May 2013. You can credit demand for Treasuries; the 10-year Treasury yield fell to 1.65% earlier this month. 
STOCKS RISE IN FIRST WEEK OF EARNINGS SEASON
Across April 11-15, the S&P 500 gained 1.62% to a Friday settlement of 2,080.73. Greater weekly gains came for the Nasdaq and Dow; the former rose 1.80%, to 4,938.22, while the latter advanced 1.82%, to 17,897.46.
THIS WEEK: Celanese, Hasbro, IBM, J.B. Hunt, Morgan Stanley, Netflix, PepsiCo, Royal Caribbean Cruises, and W.W. Grainger all announce earnings Monday. Data on March housing starts and building permits appears Tuesday, plus earnings from Comerica, Discover, Goldman Sachs, Harley-Davidson, Intel, Johnson & Johnson, Yahoo!, Northern Trust, Philip Morris, TD Ameritrade, and UnitedHealth. March existing home sales figures are out Wednesday, plus earnings from Abbott Labs, American Express, Citrix, Coca-Cola, CoreLogic, DISH Network, Mattel, Stryker, Newmont Mining, Qualcomm, Raymond James, U.S. Bancorp, United Rentals, and Yum! Brands. Thursday brings a new initial claims report, the latest Conference Board leading indicators, and earnings from Alaska Air, Alphabet, BoNY Mellon, BB&T, Biogen, Briggs & Stratton, D.R. Horton, General Motors, Hanesbrands, IMAX, Microsoft, E*Trade, Norfolk Southern, Nucor, PulteGroup, Schlumberger, Sherwin-Williams, Skechers, Snap-On, Southwest Airlines, Stanley Black & Decker, Starbucks, Travelers, Under Armour, Union Pacific, Verizon, and VISA. Friday's earnings parade includes American Airlines, AutoNation, Caterpillar, GE, Honeywell, Kimberly-Clark, and McDonalds.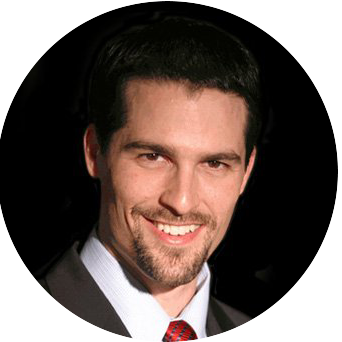 About the Independent Financial Advisor
Robert Pagliarini, PhD, CFP®, EA has helped clients across the United States manage, grow, and preserve their wealth for the past 25 years. His goal is to provide comprehensive financial, investment, and tax advice in a way that was honest and ethical. In addition, he is a CFP® Board Ambassador, one of only 50 in the country, and a real fiduciary. In his spare time, he writes personal finance books, finance articles for Forbes and develops email and video financial courses to help educate others. With decades of experience as a financial advisor, the media often calls on him for his expertise. Contact Robert today to learn more about his financial planning services.