HOUSEHOLD SENTIMENT REACHES 9-MONTH PEAK
The University of Michigan's index of consumer sentiment rose 2.6 points in its preliminary April reading, bouncing back from a 4-month low of 80.0 at the end of March to a high unseen since last July. From 2003-07, the index averaged a reading of 89.0; during the 2007-09 recession, its average mark was just 64.2.
PRODUCER PRICES ROSE 0.5% IN MARCH
You have to go back to last June (when wholesale inflation spiked 0.8%) to find such a sizable monthly advance in the Producer Price Index. The PPI had retreated 0.1% in February. A 1.1% monthly increase in wholesale food costs was a big factor. Annualized wholesale inflation rose to 1.4% in March, up from 0.9% for February.
OIL, GAS, GOLD LOG NOTABLE GAINS  
NYMEX crude was worth $103.74 per barrel at Friday's close thanks to a 2.6% advance during the week. On April 10, AAA's weekly survey found a gallon of unleaded averaging $3.62 nationally, which was an 8-month peak. An ounce of gold was worth $1,319.00 as the COMEX trading week ended, with futures up 1.2% in five days; an ounce of palladium was worth $806.80, a high unseen since 2011.
NASDAQ SETTLES BELOW 4,000
A 3.10% plunge across five trading days took the Nasdaq Composite to a Friday close of 3,999.73. The Dow and S&P 500 also went red on the week – the blue chips retreated 2.35% to 16,026.75 and the S&P fell 2.64% to 1,815.69.
THIS WEEK: Earnings from Citigroup, Capital One, Piper Jaffray, Overstock.com and American Airlines arrive Monday, complementing data on March retail sales and February business inventories. Yahoo!, Coca-Cola, Intel and Charles Schwab report quarterly results Tuesday, which is also when the March CPI and the April NAHB housing market index appear. Wednesday offers a new Beige Book and a report on March industrial output from the Federal Reserve, Census Bureau data on March housing starts and building permits, and earnings from IBM, Google, SanDisk, US Bancorp, American Express, Bank of America, First Republic Bank, PNC and Kinder Morgan. Thursday, earnings from Philip Morris, BlackRock, AutoNation, Mattel, Fifth Third, Chipotle, Morgan Stanley, General Electric, Honeywell, BB&T, UnitedHealth, Sherwin Williams, Union Pacific and PepsiCo appear along with new initial claims numbers; the bond market will close early. March 18 is Good Friday: U.S. financial markets will be closed, and no economic data or major earnings news will be released.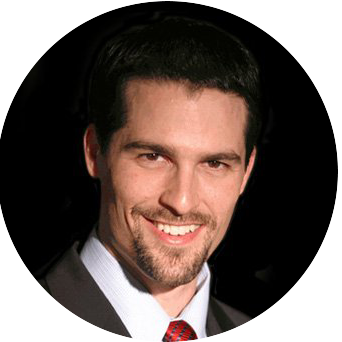 About the Independent Financial Advisor
Robert Pagliarini, PhD, CFP®, EA has helped clients across the United States manage, grow, and preserve their wealth for the past 25 years. His goal is to provide comprehensive financial, investment, and tax advice in a way that was honest and ethical. In addition, he is a CFP® Board Ambassador, one of only 50 in the country, and a real fiduciary. In his spare time, he writes personal finance books, finance articles for Forbes and develops email and video financial courses to help educate others. With decades of experience as a financial advisor, the media often calls on him for his expertise. Contact Robert today to learn more about his financial planning services.