COMPANIES ADDED FEWER WORKERS IN MARCH
Just 98,000 net new jobs were created last month, and some analysts think Winter Storm Stella may have held hiring back. Even so, the Department of Labor's latest employment report showed the U-3 jobless rate decreasing 0.2% to 4.5%; the broader U-6 rate fell 0.3% to 8.9%. The big factor in both declines: 326,000 people leaving the ranks of the unemployed. If all this seems incongruous, consider that the Bureau of Labor Statistics compiles data from two separate surveys: one focusing on payroll growth; the other, on the employment status of individuals.      
STRONG EXPANSION FOR SERVICE, FACTORY SECTORS
Another month, another wave of growth for industry and retail businesses – this was the tale told by the two purchasing manager indices at the Institute for Supply Management. For March, ISM's service sector PMI came in at 55.2; its factory PMI, at 57.2. The services PMI lost 2.4 points from its February mark; the factory PMI, 0.5 points. Still, these readings were well above the crucial 50 level. 
FED MAY START TO REDUCE ITS BALANCE SHEET
According to the minutes of the March Federal Reserve policy meeting, most Federal Open Market Committee members believe that the central bank should begin shrinking its vast portfolio of mortgage-backed securities and Treasuries later in 2017. The minutes noted that whether the FOMC decides to phase out or halt reinvestments, the shift in balance sheet policy "should be communicated…well in advance of an actual change."
STOCKS MOVE SLIGHTLY LOWER
Wall Street's three major equity indices pulled back a bit last week. Over five days, the Dow ceded just 0.03% to 20,656.10. But the S&P 500 (closed at 2,355.54) and Nasdaq (closed at 5,877.81) took deeper respective losses of 0.30% and 0.57%. The Russell 2000 slipped 1.54% for the week to 1,364.56; the CBOE VIX "fear index" rose 4.04% to 12.87.
THIS WEEK: On Monday evening, Federal Reserve chair Janet Yellen discusses monetary policy at the University of Michigan. Bank of the Ozarks reports Q1 results Tuesday. Earnings from Delta Air Lines, Fastenal, and Pier 1 Imports arrive Wednesday. On Thursday, the Q1 earnings season gathers steam, with Citigroup, JPMorgan Chase, PNC Financial Services Group, and Wells Fargo all reporting; apart from that, the March Producer Price Index, the preliminary April University of Michigan consumer sentiment index, and a new initial claims report also appear. Friday brings March retail sales figures and the March Consumer Price Index.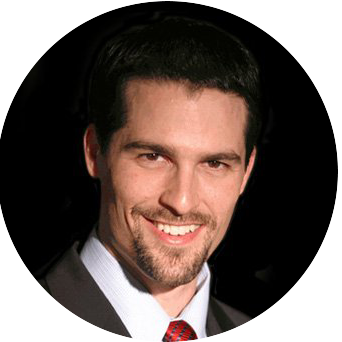 About the Independent Financial Advisor
Robert Pagliarini, PhD, CFP®, EA has helped clients across the United States manage, grow, and preserve their wealth for the past 25 years. His goal is to provide comprehensive financial, investment, and tax advice in a way that was honest and ethical. In addition, he is a CFP® Board Ambassador, one of only 50 in the country, and a real fiduciary. In his spare time, he writes personal finance books, finance articles for Forbes and develops email and video financial courses to help educate others. With decades of experience as a financial advisor, the media often calls on him for his expertise. Contact Robert today to learn more about his financial planning services.