EMPLOYERS ADD JUST 126,000 JOBS IN MARCH
What led to this moderation in hiring, which snapped a yearlong streak of payrolls expanding by 200,000 or more per month? Are dollar strength and low oil prices now hampering corporate profits? Did the weather have an impact? Whatever the underlying causes, the Labor Department's March report was a disappointment. The jobless rate remained at 5.5% last month, with the broader U-6 rate including the underemployed and those out of the labor force at 10.9%. The Labor Department revised January and February job gains down by a total of 69,000.
A NICE GAIN IN CONSUMER CONFIDENCE
The Conference Board's respected monthly index rose to 101.3 for March, 2.5 points higher than its (revised) February reading. That contrasted with the forecast of analysts surveyed by Briefing.com, who saw it slipping to 96.4.
WAGES GROW 0.4% IN MARCH
Investors and economists welcomed this development, presented last week in the Commerce Department's February personal spending report. Household spending increased an unimpressive 0.1% in February, but that was better than the 0.2% retreat that came with falling fuel prices in January.
TWO REAL ESTATE INDICATORS BEAT FORECASTS
January's S&P/Case-Shiller Home Price Index showed an overall 4.6% annualized gain, and the National Association of Realtors announced a 3.1% rise in its pending home sales index for March. Analysts at Briefing.com projected a 4.5% yearly advance for the Case-Shiller and a 2.5% fall for home sale contracts.
S&P, DOW ADVANCE IN SHORT TRADING WEEK
Both indices posted the exact same 4-day gain of 0.30%. Wall Street was closed for Good Friday, and that delayed the possibility of a selloff linked to concerns over March hiring. The Nasdaq lost just 0.09% last week. Where did these indices settle Thursday? DJIA, 17,763.24; S&P, 2,066.96; NASDAQ, 4,886.94.
THIS WEEK: ISM releases its March service sector index Monday. Nothing major is slated for Tuesday. Earnings season begins Wednesday with announcements from Rite Aid, Family Dollar, Bed Bath & Beyond, WD-40, Pier 1 and Alcoa; the Federal Reserve will also publish minutes from its March policy meeting. Earnings from PriceSmart, Constellation Brands and Ruby Tuesday arrive Thursday, plus new initial jobless claims figures and data on February wholesale inventories. Friday, China issues its latest inflation reading.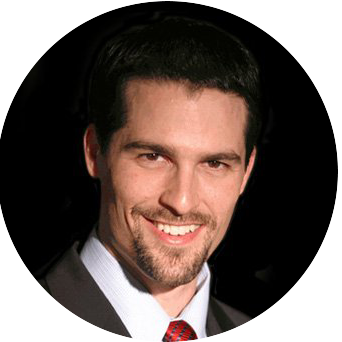 About the Independent Financial Advisor
Robert Pagliarini, PhD, CFP®, EA has helped clients across the United States manage, grow, and preserve their wealth for the past 25 years. His goal is to provide comprehensive financial, investment, and tax advice in a way that was honest and ethical. In addition, he is a CFP® Board Ambassador, one of only 50 in the country, and a real fiduciary. In his spare time, he writes personal finance books, finance articles for Forbes and develops email and video financial courses to help educate others. With decades of experience as a financial advisor, the media often calls on him for his expertise. Contact Robert today to learn more about his financial planning services.