PAYROLLS EXPAND BY 192,000 IN MARCH
This gain almost met Wall Street's expectations. Economists surveyed by Bloomberg had forecast 200,000 new jobs. March's hiring didn't move the Labor Department's unemployment indicators much: the jobless rate remained at 6.7%, the labor force participation rate rose just slightly to 63.2, and the population of long-term unemployed still hovered at around 3.7 million. Revisions improved January and February hiring figures, however: the Labor Department now says 144,000 Americans found jobs in January, and that 197,000 new jobs were created in February.
FACTORIES PICK UP THEIR PACE
March saw the manufacturing sector expand for a ninth consecutive month. The Institute for Supply Management's factory PMI rose half a point in March to a reading of 53.7. (A day later, the Commerce Department announced that factory orders had risen 1.6% for February.) The Institute's non-manufacturing PMI came in at 53.1 for March, rising 1.5 points. Still, both readings were beneath Investing.com consensus forecasts, which predicted a manufacturing reading of 54.0 and a service sector reading of 53.5.
GOLD REGAINS THE $1,300 LEVEL  
With a gain of 0.7% across five days, the precious metal settled at $1,303.50 on the COMEX Friday. Silver rose 0.8% across the week to finish at $19.95. In contrast, NYMEX crude slipped 0.5% from Monday to Friday, ending the week at $101.14.
A TECH SELLOFF, A WEEKLY GAIN FOR THE S&P 500
Sharp drops Thursday and Friday took the NASDAQ down to 4,127.72 at week's end. The tech-heavy benchmark lost 0.67% in five trading days as big-name tech and biotech shares stumbled. The week was better for the Dow (+0.55% to 16,412.71) and the S&P 500 (+0.40% to 1,865.09).
THIS WEEK: No major economic releases are scheduled for Monday. Tuesday, a new earnings season kicks off with Q1 results from Alcoa. Wednesday, the March 19 Federal Reserve policy minutes are released, a report on February wholesale inventories appears and earnings arrive from Constellation Brands, Ruby Tuesday and Bed Bath & Beyond. Quarterly results from Family Dollar, Pier 1 Imports and Rite Aid come out on Thursday along with the latest initial jobless claims numbers. Friday, March's Producer Price Index is released, the University of Michigan's initial April consumer sentiment index appears, and Wells Fargo, JPMorgan Chase and Fastenal announce earnings.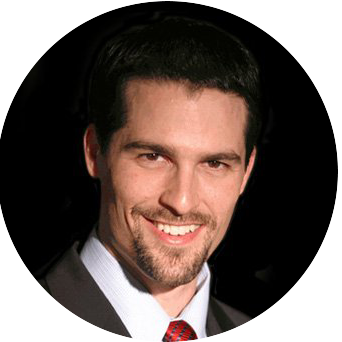 About the Independent Financial Advisor
Robert Pagliarini, PhD, CFP®, EA has helped clients across the United States manage, grow, and preserve their wealth for the past 25 years. His goal is to provide comprehensive financial, investment, and tax advice in a way that was honest and ethical. In addition, he is a CFP® Board Ambassador, one of only 50 in the country, and a real fiduciary. In his spare time, he writes personal finance books, finance articles for Forbes and develops email and video financial courses to help educate others. With decades of experience as a financial advisor, the media often calls on him for his expertise. Contact Robert today to learn more about his financial planning services.