ANOTHER SOLID JOBS REPORT
The latest Labor Department employment report shows net job gains of 215,000 for March. Labor force participation increased last month, and the jobless rate consequently ticked up to 5.0% (the broader U-6 rate edged up to 9.8%). Mean hourly wages rose 7 cents to $25.43, up 2.3% year-over-year. Payrolls expanded by an average of 209,000 hires per month during the first quarter.
MANUFACTURING SECTOR GROWS
Rising to a March reading of 51.8, the Institute for Supply Management's manufacturing PMI indicated sector expansion once again. In February, the index was in contraction territory at 49.5.
SMALL GAINS IN CONSUMER CONFIDENCE, SPENDING
March saw the Conference Board's consumer confidence index improve 2.2 points to 96.2. The University of Michigan's consumer sentiment index finished the month at 91.0, above the initial March reading of 90.0. A new Commerce Department report showed an 0.1% gain in personal spending in February.
GOOD NEWS IN HOUSING
Pending home sales were up 3.5% in February, said the National Association of Realtors. That offset their 3.0% January retreat. The January edition of the S&P/Case-Shiller home price index measured a healthy 5.7% yearly gain for U.S. home values across 20 cities.
NASDAQ RISES NEARLY 3% IN A WEEK
Factory gains and the new Labor Department jobs report gave stocks a tailwind as March ebbed into April. Last week, the Nasdaq Composite outpaced the S&P 500 and Dow Jones Industrial Average: the tech-heavy benchmark gained 2.95% across five days to 4,914.54. In the same interval, the S&P improved 1.81% to 2,072.78 while the Dow rose 1.58% to 17,792.75.
THIS WEEK: Nothing major is scheduled for Monday. Tuesday, Wall Street looks at ISM's March service sector PMI and earnings from Darden Restaurants and Walgreens Boots Alliance. Wednesday, Federal Reserve March policy meeting minutes complement earnings from Bed Bath & Beyond, Constellation Brands, and Monsanto. Thursday offers a new initial claims report and earnings from CarMax, ConAgra Foods, Rite Aid, Ruby Tuesday, and WD-40. No major news items are slated for Friday.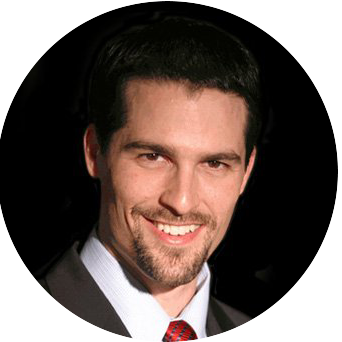 About the Independent Financial Advisor
Robert Pagliarini, PhD, CFP®, EA has helped clients across the United States manage, grow, and preserve their wealth for the past 25 years. His goal is to provide comprehensive financial, investment, and tax advice in a way that was honest and ethical. In addition, he is a CFP® Board Ambassador, one of only 50 in the country, and a real fiduciary. In his spare time, he writes personal finance books, finance articles for Forbes and develops email and video financial courses to help educate others. With decades of experience as a financial advisor, the media often calls on him for his expertise. Contact Robert today to learn more about his financial planning services.