RETAILERS RECEIVE A MAJOR BOOST  
Higher payroll taxes don't seem to have hurt shopping or driving: the Commerce Department noted a 1.1% improvement in retail sales for February. As gas station receipts increased 5.0% and auto sales 1.1% last month, there was also a 0.4% gain in core retail sales and a 0.5% rise in department store and discount store sales.
NO SURPRISE: HIGHER GAS PRICES PROMPT CPI GAIN
February's 0.7% gain in the Consumer Price Index was heavily influenced by the rising cost of fuel – minus food and energy costs, the core CPI rose just 0.2%. The Labor Department also reported a 0.7% rise in the Producer Price Index last month, compared with 0.2% for January.
MORTGAGE RATES HIT A 7-MONTH PEAK
In its March 14 national survey, Freddie Mac estimated the average interest rate on a conventional 30-year home loan at 3.63% (the highest since August). Average rates for 15-year fixed mortgages were at 2.79%.
HOUSEHOLD CONFIDENCE FLAGS
The University of Michigan's preliminary March survey of consumer sentiment fell to 71.8, down 5.8 points from its final February mark. This was the lowest reading since December 2011.
DOW LOGS FOURTH STRAIGHT WEEKLY ADVANCE
The DJIA rose 0.81% from March 11-15, settling Friday at 14,514.11. (A down Friday broke a 10-day winning streak for the index.) The S&P 500 (+0.61% to 1,560.70) posted its third straight weekly gain, as did the NASDAQ (+0.14% to 3,249.07). Gold settled Friday at $1,591.30 on the COMEX, oil at $93.58 on the NYMEX.
THIS WEEK: The March NAHB housing market index appears Monday. Tuesday brings earnings from Adobe and DSW and data on February housing starts and building permits. The Federal Reserve concludes its March policy meeting Wednesday; also, quarterly results arrive from FedEx, Oracle and General Mills. Lululemon, Ross Stores, and Nike announce earnings on Thursday, which is also when NAR notes February existing home sales; the Conference Board's February index of leading indicators and the FHFA housing price index for January also appear. Friday brings earnings from Darden Restaurants, Tiffany and KBHome.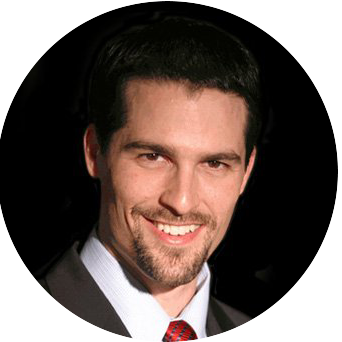 About the Independent Financial Advisor
Robert Pagliarini, PhD, CFP®, EA has helped clients across the United States manage, grow, and preserve their wealth for the past 25 years. His goal is to provide comprehensive financial, investment, and tax advice in a way that was honest and ethical. In addition, he is a CFP® Board Ambassador, one of only 50 in the country, and a real fiduciary. In his spare time, he writes personal finance books, finance articles for Forbes and develops email and video financial courses to help educate others. With decades of experience as a financial advisor, the media often calls on him for his expertise. Contact Robert today to learn more about his financial planning services.