RETAIL SALES UP 0.3% IN FEBRUARY
Weather didn't stop Americans from shopping last month. February's headline gain in retail sales was the first in three months and represented a nice turnaround from the (revised) 0.6% drop measured by the Commerce Department for January. Minus car and truck buying, the February increase was still 0.3%. Sales at clothing and furniture retailers led the way, both improving 0.4% on the month.
SENTIMENT COOLS AS WEATHER WARMS
The preliminary March reading for the University of Michigan's monthly consumer sentiment index was just 79.9, a 4-month low. February's final mark was 81.6, and analysts polled by MarketWatch forecast an initial March reading of 80.8.
PRODUCER PRICES RETREAT, AGAINST EXPECTATIONS
After rising 0.2% for January, the Producer Price Index ticked down 0.1% in February; in a Bloomberg survey, economists projected a 0.2% increase. The core PPI (minus food and energy prices) dropped 0.2% last month. Over the past year, the headline PPI has risen just 0.9%.
OVERSEAS HEADLINES HAMPER STOCKS
Would Crimeans vote to leave Ukraine and join Russia on March 16? To what degree was China's economy cooling off? These questions preoccupied Wall Street last week, and the Dow, S&P 500 and Nasdaq all turned south. The 5-day performances: S&P, -1.97% to 1,841.13; Dow, -2.35% to 16,065.67; Nasdaq, -2.10% to 4,245.40.
THIS WEEK: Monday morning, Wall Street will react to the outcome of the Crimean referendum; the March NAHB housing market index and the Federal Reserve's report on February industrial output also arrive. Tuesday, investors will consider February's CPI, data on February housing starts and building permits, and earnings from Oracle, Perry Ellis, Adobe and Hertz. Wednesday brings a Federal Reserve policy announcement (and the potential for further tapering of QE3); Guess, KB Home, FedEx and General Mills announce quarterly results. On Thursday, NAR issues February existing home sales figures, the Conference Board puts out its February leading indicator index, a new round of initial jobless claims data arrives, and Nike, ConAgra and Lennar present earnings. No major economic releases are scheduled for Friday.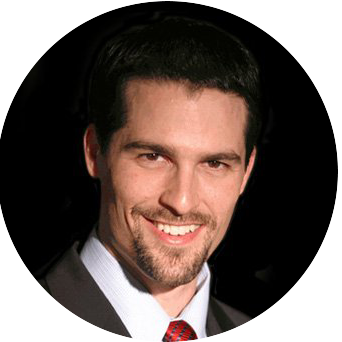 About the Independent Financial Advisor
Robert Pagliarini, PhD, CFP®, EA has helped clients across the United States manage, grow, and preserve their wealth for the past 25 years. His goal is to provide comprehensive financial, investment, and tax advice in a way that was honest and ethical. In addition, he is a CFP® Board Ambassador, one of only 50 in the country, and a real fiduciary. In his spare time, he writes personal finance books, finance articles for Forbes and develops email and video financial courses to help educate others. With decades of experience as a financial advisor, the media often calls on him for his expertise. Contact Robert today to learn more about his financial planning services.