COMPANIES HIRED READILY IN FEBRUARY
U.S. firms added 235,000 net new jobs last month, and the latest Department of Labor employment report showed the largest growth occurring in the construction and education/health care sectors. The DoL also revised January's job gains upward by 11,000 to 238,000. Payroll expansion has averaged 209,000 per month since December. The headline (U-3) jobless rate ticked down 0.1% to 4.7%, and the total (U-6) jobless rate, counting the underemployed, fell 0.2% to 9.2%.   
FED FUTURES MARKET: MARCH RATE HIKE A GIVEN
The CME Group's FedWatch Tool, which tracks the prices of 30-day Fed Fund futures to get a bead on traders' reactions to potential monetary policy moves, put the chance of a March 15 quarter-point interest rate hike at 93% Friday. The odds of another quarter-point move in June were put at 51%.    
OIL SLUMPS 9.1% IN A WEEK
During March 6-10, WTI crude had its worst week since November, retreating to a Friday close of $48.49 on the NYMEX. News of rising output and plentiful stateside inventory hurt prices. In other oil news, a billion-barrel crude reserve was just found in the Alaskan interior – the largest such discovery since the 1980s.
STOCKS RETREAT, BUT JUST SLIGHTLY
As the bull market turned eight years old, the S&P 500 turned a bit south, losing 0.44% in five days. At the closing bell Friday, it stood at 2,372.60. The Nasdaq Composite also fell for the week, declining 0.15% to 5,861.73. The Dow Jones Industrial Average gave back 0.49% in the same interval, settling at 20,902.98 Friday.
THIS WEEK: Monday, Del Taco and Jamba report Q4 results. The February PPI arrives Tuesday, along with earnings from Bon-Ton Stores, DSW, and Hostess Brands. Wednesday, investors worldwide react to the Federal Reserve's latest monetary policy statement, plus the February CPI, February retail sales figures and earnings news from GUESS, Jabil Circuit, Oracle, and Williams-Sonoma. On Thursday, Wall Street reviews initial jobless claims, and the Census Bureau's report on February construction activity; investors also consider earnings from Adobe Systems and Dollar General. The preliminary March University of Michigan consumer sentiment index appears Friday, complementing the Fed's report on February industrial output and Q4 results from Tiffany & Co.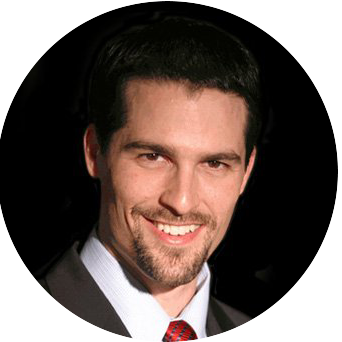 About the Independent Financial Advisor
Robert Pagliarini, PhD, CFP®, EA has helped clients across the United States manage, grow, and preserve their wealth for the past 25 years. His goal is to provide comprehensive financial, investment, and tax advice in a way that was honest and ethical. In addition, he is a CFP® Board Ambassador, one of only 50 in the country, and a real fiduciary. In his spare time, he writes personal finance books, finance articles for Forbes and develops email and video financial courses to help educate others. With decades of experience as a financial advisor, the media often calls on him for his expertise. Contact Robert today to learn more about his financial planning services.