NEW YEAR, NEW LAWS AFFECTING YOU 
Singles earning more than $200,000 and couples earning more than $250,000 will face a 3.8% Medicare surtax and a 0.9% increase in Medicare payroll tax. Tax rates on dividends and long-term capital gains remain at 15% for most, but have risen to 20% for the wealthiest. A scheduled 2% cut to Medicare spending has been delayed until at least March. Social Security recipients will see benefits rise 1.7% this year.
HUGE CHANGES AHEAD FOR HOME LOANS
Last week, the Consumer Financial Protection Bureau presented new rules for the mortgage industry – rules that will ban teaser-rate mortgages and "liar loans" in 2014. Next year, no legal protection will be available for banks offering interest-only or negative-amortization loans, and restrictions will prevent lenders from originating mortgages with balloon payments and severe upfront points and fees. Banks will also be barred from offering mortgages with a payment-to-income ratio exceeding 43%, though FHA/VA loans or mortgages backed by Fannie Mae or Freddie Mac could be exempt from this restriction.
JACK LEW NOMINATED FOR TREASURY SECRETARY
The former hedge fund manager and current White House chief of staff has strong ties to Wall Street, which worries some members of Congress. Still, opposition to the nomination does not seem to be widespread. If confirmed, Lew could start his new job in late January, when Timothy Geithner is slated to leave the post.
A SECOND STRAIGHT WINNING WEEK
The S&P 500 settled at 1,472.05 Friday, up 0.38% in five trading days. The Dow rose 0.40% last week to 13,488.43, while the NASDAQ gained 0.77% to settle at 3,125.63. The CBOE VIX fell 3.33% on the week to go -25.80% YTD.
THIS WEEK: Fed Chairman Ben Bernanke speaks at the University of Michigan Monday; the Detroit Auto Show also begins. Tuesday, the December PPI and December retail sales figures are out; Lennar offers Q4 results. Wednesday brings December's CPI, a Fed Beige Book, a report on December industrial output and earnings from Goldman Sachs, eBay, JPMorgan and Bank of NY Mellon. Thursday, December housing starts data arrives plus earnings from Bank of America, BB&T, BlackRock, Capital One, Citigroup, UnitedHealth, American Express and Intel. Friday, earnings are in from Morgan Stanley and General Electric.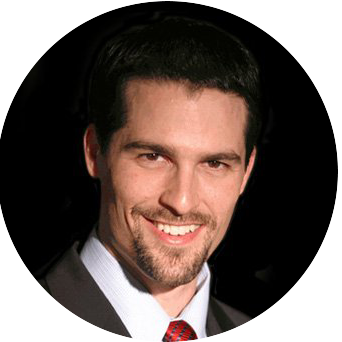 About the Independent Financial Advisor
Robert Pagliarini, PhD, CFP®, EA has helped clients across the United States manage, grow, and preserve their wealth for the past 25 years. His goal is to provide comprehensive financial, investment, and tax advice in a way that was honest and ethical. In addition, he is a CFP® Board Ambassador, one of only 50 in the country, and a real fiduciary. In his spare time, he writes personal finance books, finance articles for Forbes and develops email and video financial courses to help educate others. With decades of experience as a financial advisor, the media often calls on him for his expertise. Contact Robert today to learn more about his financial planning services.