CAN STOCKS REGAIN THEIR FOOTING THIS WEEK?
Investors hope so after a very rough start to 2016. Declining oil prices and disappointing manufacturing data in both the U.S. and China helped trigger a global selloff: the major equity indices in Europe and Asia fell between 5-9% last week with our benchmarks following suit. The Dow Jones Industrial Average lost 6.19% in five days to 16,346.45, paralleled by a 6.13% fall for the S&P 500 to 1,922.03 and a 7.27% descent for the Nasdaq Composite to 4,643.60. The week ended with the S&P 9.8% below its May 2015 peak, and with Wall Street hoping for some stability and a decent Q4 earnings season.
292,000 NEW HIRES IN DECEMBER
The Labor Department's latest employment report affirmed the durability of the U.S. economy. Last month's impressive payroll growth was complemented by upward revisions to hiring totals for October (307,000) and November (252,000). Economists surveyed by the Wall Street Journal had expected 210,000 new jobs in December. The U-3 and U-6 jobless rates remained at 5.0% and 9.9% last month. Year-over-year wage growth rose to 2.5%.
FACTORY SECTOR CONTRACTS FOR ANOTHER MONTH
In December, the Institute for Supply Management's manufacturing PMI remained under 50, slipping 0.4 points lower to a reading of 48.2. ISM's service sector PMI declined 0.6 points last month, but still showed strong sector growth at 55.3.
GOLD PRICES CLIMB, OIL PRICES SLIDE
Rallying in the flight to safety that occurred last week, COMEX gold settled Friday at 1,097.90. The yellow metal gained 3.6% in five trading days. NYMEX crude ended the week at its lowest close since 2005 – just $33.16, a price resulting from a 10.0% five-day decline.
THIS WEEK: Earnings season starts Monday evening with Q4 results from Alcoa. Nothing major is slated for Tuesday. Wednesday, a new Federal Reserve Beige Book appears, plus Q4 results from SuperValu. Earnings from Intel, JPMorgan Chase, and Rocky Mountain Chocolate Factory arrive Thursday. Friday offers earnings from BlackRock, Citigroup, Fastenal, PNC Financial Services, Wells Fargo, Regions Financial, and U.S. Bancorp, the initial January University of Michigan household sentiment index, the December PPI, and reports on December industrial production and retail sales.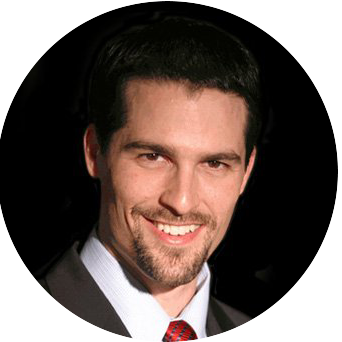 About the Independent Financial Advisor
Robert Pagliarini, PhD, CFP®, EA has helped clients across the United States manage, grow, and preserve their wealth for the past 25 years. His goal is to provide comprehensive financial, investment, and tax advice in a way that was honest and ethical. In addition, he is a CFP® Board Ambassador, one of only 50 in the country, and a real fiduciary. In his spare time, he writes personal finance books, finance articles for Forbes and develops email and video financial courses to help educate others. With decades of experience as a financial advisor, the media often calls on him for his expertise. Contact Robert today to learn more about his financial planning services.