RISING WAGES, MODERATE HIRING IN DECEMBER
The Department of Labor's latest employment report shows the average hourly wage at $26.00 last month, up 2.9% in a year. That is the largest annualized wage increase seen since June 2009. Payrolls expanded by 156,000 additional hires in December, leaving total 2016 job growth at a 5-year low of 2.2 million. (This could be a sign of the labor market reaching full employment.) The headline jobless rate ticked up to 4.7%, while the U-6 rate encompassing the underemployed was at 9.2%.
MANUFACTURING ACTIVITY PICKED UP AS 2016 ENDED
Investors liked what they saw in the Institute for Supply Management's December purchasing manager indices. ISM's manufacturing PMI rose 1.5 points to 54.7, its best reading in two years. The Institute's service sector PMI held steady at an impressive 57.2 last month.
FED OUTLOOK: CAUTIOUSLY OPTIMISTIC
Minutes from the December Federal Reserve policy meeting noted that Federal Open Market Committee members were reasonably confident about the economy for 2017, while citing some "uncertainty about the timing, size and composition" of future policy moves. In other words, the Fed may or may not ultimately follow through on its 2017 forecast of three interest rate hikes. FOMC members saw "only a modest risk" of a "sharp acceleration in prices" this year.
DOW ENDS WEEK AT 19,964
The blue chips hit an intraday high of 19,999.63 Friday on the way to a 1.02% weekly advance to 19,963.80. As the Dow flirted with history, the S&P 500 and Nasdaq made history, respectively closing at record peaks of 2,276.98 and 5,521.06. The S&P gained 1.70% for the week; the Nasdaq, 2.56%. Dropping 19.37% in five days, the CBOE VIX "fear index" finished the trading week at 11.32.
THIS WEEK: On Monday, Acuity Brands, Alcoa, and WD-40 report Q4 results. Nothing significant is scheduled on Tuesday. KB Home and SuperValu announce earnings Wednesday. Thursday, the latest initial jobless claims report appears, Federal Reserve chair Janet Yellen addresses teachers at a Washington, D.C. town hall meeting, and Delta Air Lines shares Q4 results. The week's major news items all arrive Friday – investors will consider the December retail sales report from the Census Bureau, December's Producer Price Index, the initial January University of Michigan consumer sentiment index, and earnings reports from Bank of America, BlackRock, JPMorgan Chase, PNC, and Wells Fargo.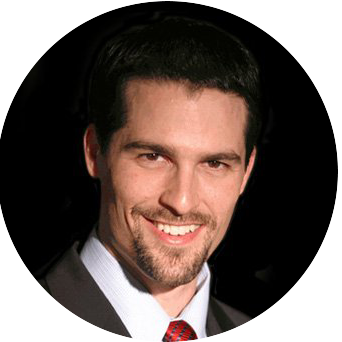 About the Independent Financial Advisor
Robert Pagliarini, PhD, CFP®, EA has helped clients across the United States manage, grow, and preserve their wealth for the past 25 years. His goal is to provide comprehensive financial, investment, and tax advice in a way that was honest and ethical. In addition, he is a CFP® Board Ambassador, one of only 50 in the country, and a real fiduciary. In his spare time, he writes personal finance books, finance articles for Forbes and develops email and video financial courses to help educate others. With decades of experience as a financial advisor, the media often calls on him for his expertise. Contact Robert today to learn more about his financial planning services.