STEADY HIRING AT THE EDGE OF THE CLIFF
Employers added 155,000 jobs in December. The encouraging news is that non-farm payrolls continued to expand while businesses fretted about the fiscal cliff. The discouraging news is that December's job growth roughly approximated that seen in September, October and November – and at the current pace, it would take about seven years to bring the jobless rate down to prerecession levels. The Labor Department reported 7.8% unemployment in December.
MAJOR TAX LAW CHANGES PASSED IN CONGRESS
As a result of the fiscal cliff deal approved on Capitol Hill last week, the top marginal tax rate was raised to 39.6% and the top estate tax rate was hiked to 40%. While the Bush-era tax cuts were preserved permanently for individuals with taxable incomes of $400,000 or less and couples with incomes of $450,000 or less, the payroll tax holiday came to an end. The Alternative Minimum Tax was permanently patched, long-term jobless benefits were extended through the end of the year, and dividend and capital gains taxes were given a new 20% ceiling.
ISM GAUGES BOTH RISE  
U.S. manufacturing and service sectors both expanded last month, according to the purchasing manager indices released by the Institute for Supply Management. ISM's manufacturing PMI rose from 49.5 to 50.7 in December; its service sector index increased to 56.1 from November's 54.7 reading.    
CONFIDENCE GROWS, STOCKS SOAR 
Wall Street saw fantastic gains last week. Across four market days, the S&P 500 climbed 4.57% to 1,466.47, the NASDAQ jumped 4.66% to 3,101.66 and the Dow rose 3.84% to 13,435.21. The CBOE VIX ended the week below 14 after its largest weekly drop since 1987. On the NYMEX, gold ended last week at $1,657.90 while oil wrapped up the week at a settlement price of $93.19.
THIS WEEK: The data stream is very light over the next few days. No major U.S. economic releases are scheduled for Monday. The Q4 earnings season does begin this week, with results from Alcoa and Monsanto on Tuesday and Constellation Brands on Wednesday. Thursday, the latest initial jobless claims numbers arrive, as do earnings results from Ruby Tuesday and interim earnings from Chevron. Wells Fargo reports Q4 results on Friday.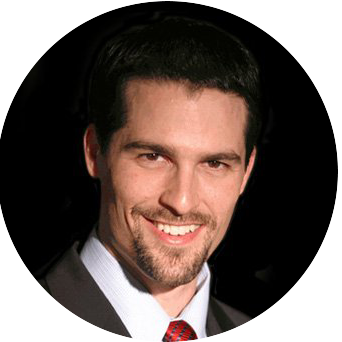 About the Independent Financial Advisor
Robert Pagliarini, PhD, CFP®, EA has helped clients across the United States manage, grow, and preserve their wealth for the past 25 years. His goal is to provide comprehensive financial, investment, and tax advice in a way that was honest and ethical. In addition, he is a CFP® Board Ambassador, one of only 50 in the country, and a real fiduciary. In his spare time, he writes personal finance books, finance articles for Forbes and develops email and video financial courses to help educate others. With decades of experience as a financial advisor, the media often calls on him for his expertise. Contact Robert today to learn more about his financial planning services.