APRIL JOBS REPORT RAISES QUESTIONS
Employers hired 160,000 more workers than they let go last month, and that net job gain was the smallest since September. Does this suggest a job market losing steam, or does it hint at an economy nearing full employment? The hiring number may make the Federal Reserve reconsider the possibility of a June interest rate hike. Average hourly wages improved to $25.53 in April, up 2.5% year-over-year. While the main jobless rate remained at 5.0%, the U-6 rate, counting both the unemployed and underemployed, declined 0.1% to 9.7%.
MORE EXPANSION IN FACTORY & SERVICE SECTORS
Both of the Institute for Supply Management's purchasing manager indices were above the critical 50 level (indicating growth) in April. ISM's manufacturing index came in at 50.8, its non-manufacturing index at 55.7. Economists surveyed by MarketWatch expected a 51.4 reading for the factory PMI and a 54.7 reading for the services PMI.
OIL SETTLES UNDER $45
Light sweet crude closed at $44.66 Friday on the NYMEX, down 2.7% for the week on perceptions that near-term supply was exceeding demand. Gold got a boost from the disappointing jobs data, settling at $1,294.00 Friday to go up 0.3% for the week.
 WALL STREET SEES A MINOR WEEKLY RETREAT
Across May 2-6, the S&P 500 lost 0.40% to 2,057.14; the Nasdaq Composite, 0.82% to 4,736.16; and the Dow Jones Industrial Average, 0.19% to 17,740.63. Headwinds included the underwhelming jobs report, the weaker-than-expected ISM factory PMI and the week's dip in oil prices.
THIS WEEK: On Monday, earnings from Chimerix, Hertz Global, Nautilus, Novatel Wireless, TeamHealth, and Tyson Foods arrive. Dean Foods, Electronic Arts, Norwegian Cruise Line, Planet Fitness, Tribune Media, and Walt Disney Co. present earnings Tuesday. Wednesday, the earnings parade includes announcements from Aramark, Jack in the Box, Macy's, NetEase, Weibo, and Wendy's. Thursday, the latest initial claims figures complement earnings news from Dillard's, Kohl's, Nordstrom, Ralph Lauren, Shake Shack, and Symantec. April retail sales data, the April Producer Price Index, and the initial May consumer sentiment index from the University of Michigan all appear Friday, along with Q1 results from J.C. Penney.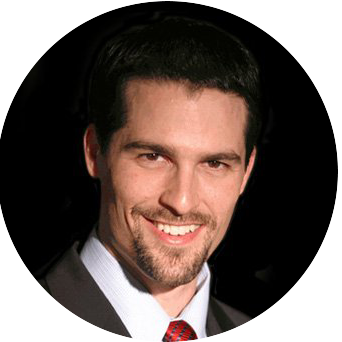 About the Independent Financial Advisor
Robert Pagliarini, PhD, CFP®, EA has helped clients across the United States manage, grow, and preserve their wealth for the past 25 years. His goal is to provide comprehensive financial, investment, and tax advice in a way that was honest and ethical. In addition, he is a CFP® Board Ambassador, one of only 50 in the country, and a real fiduciary. In his spare time, he writes personal finance books, finance articles for Forbes and develops email and video financial courses to help educate others. With decades of experience as a financial advisor, the media often calls on him for his expertise. Contact Robert today to learn more about his financial planning services.